West End Shows For The Whole Family
Wednesday 4th December 2019
With Christmas just around the corner and the school term nearing its end, parents will now be finding ways to keep their children entertained. Whilst this may not be the most straightforward task, there is arguably one solution that appeals to all: West End Theatre! For this piece, I have selected eight West End musicals and plays for children of all ages, including those who identify as a kid at heart. Therefore, if you are planning a family trip to London's glitzy West End, then be sure to consider the following shows, all of which will delight the entire family.
"Based on the acclaimed novel by Gregory Maguire that re-imagined the stories created by L. Frank Baum in 'The Wonderful Wizard of Oz', Wicked tells the untold story of an unlikely but profound friendship between two girls who first meet as sorcery students. Their extraordinary adventures in Oz will ultimately see them fulfil their destinies as Glinda The Good and the Wicked Witch of the West."
Wicked is undoubtedly a perfect show for the whole family. It is jam-packed with action and adventure from beginning to end and features a superb musical score by legendary composer Stephen Schwartz. In addition to this, it also has a number of important moral lessons to teach in relation to the importance of friendship and the impacts of prejudice.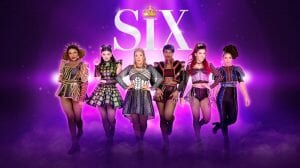 "From Tudor queens to pop princesses, the six wives of Henry VIII finally take the mic to tell their tale, remixing five hundred years of historical heartbreak into a 75-minute celebration."
Six is a great selection for any family with children over 10 years old (whilst the minimum age for admission is 5, the show's personal age recommendation remains at 10). Not only is Six thoroughly entertaining, but it is also highly educational as a result of its historical focus on the Tudor dynasty. This really is a must-see for anyone studying this period of time in history. If this weren't enough reason for seeing it, I can also attest to its liveliness. Throughout the show's 70 minutes, there is not one dull moment.
"Matilda follows a precocious 5-year-old girl who loves reading and learning but is suppressed by her TV obsessed parents who pay her little attention. As she grows up, she begins to resist the challenges and obstacles presented to her, learning that sometimes you have to be a "little bit naughty" in order to get through life."
Matilda the Musical is based off of the infamous children's novel by British writer Roald Dahl.  The great thing about Matilda is that it has a number of exceedingly important life lessons to teach. Among these, the show reinforces the message that only you have the power to change what happens in your lifetime; you must be the one to navigate the eventual journey that you take.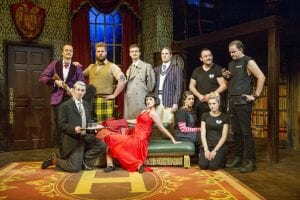 "Aiming to put on their annual show, the Cornley Polytechnic Drama Society are in the middle of rehearsals for "Murder at Haversham Manor", a 1920s murder mystery. But, as the title suggests, this doesn't prove so easy. See the accident-prone thespians battle against all odds to make it through to their final curtain call, with hilarious consequences!" 
The Play That Goes Wrong is an uproarious comedy, likely to entertain all audience members. It is a lot of fun for the entirety of the family, and there are likely to be jokes that appeal to all age ranges. There are non-stop jokes throughout, and the show has an undeniable feel-good factor to it.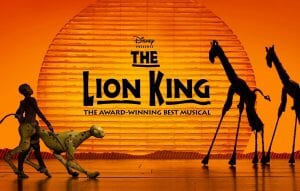 "The Lion King is set in the African Pride lands and tells the tale of lion cub Simba. Introduced to the animal kingdom as the heir to Pride Rock by his father Mufasa, Simba's birth has unsettled his Uncle Scar who finds himself relegated down the line of succession, and he plots along with his hyenas to kill both Mufasa and Simba in order for him to become King." 
The Lion King first opened in London's West End in 1999 and has therefore been a firm family favourite for two decades. Despite having been open for so long, the show is still going strong and shows no signs of slowing down. What makes The Lion King so extraordinary is its amazing creativity, which is destined to stun both children and adults alike.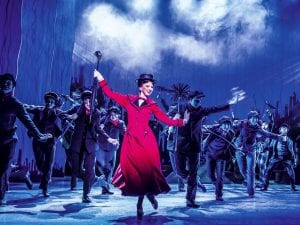 "When Jane and Michael, the children of the wealthy and uptight Banks family, are faced with the prospect of a new nanny, they are pleasantly surprised by the arrival of the magical Mary Poppins. Embarking on a series of fantastical adventures with Mary, the siblings try to pass on some of their nanny's sunny attitude to their preoccupied parents."
Mary Poppins is yet another unmissable Disney classic. Additionally, like many of the other shows featured on this list, there are a number of important life lessons to be learnt at this show for all ages. Arguably, he most important lesson to take away from the show is that we should all learn our own "measurements". The titular character tells us that being aware of your own strengths and flaws is essential to being the best version of yourself; a very good lesson indeed.
School of Rock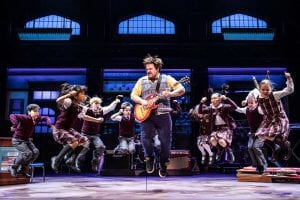 "In this hit musical, down-on-his-luck wannabe rock star Dewey Finn poses as a substitute teacher at a prestigious prep school to make ends meet. When he miraculously discovers his students' musical talents, he enlists his fifth-graders to form a rock group and conquer the infamous Battle of the Bands."
School of Rock is genuinely one of the West End's most fun and enjoyable shows on at this moment in time. It is extraordinarily entertaining, and you will likely leave the theatre walking on air. The show is extremely upbeat, and highly entertaining. School of Rock's narrative revolves around children and adults alike, and as a result the story can be relatable for all ages.
Goldilocks and the Three Bears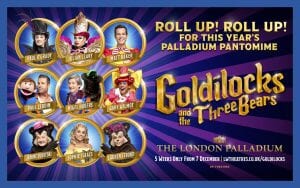 "Dame Betty Barnum and her daughter Goldilocks' circus is under threat from an evil rival circus owner and, with the help of their madcap circus friends, they're battling to rescue their Big Top from ruin. Will they succeed? All seems lost, until three brilliant bears join the gang…" 
Goldilocks and the Three Bears is this year's annual London Palladium pantomime. Pantomimes are a long-standing tradition in the United Kingdom, and date all the way back to the 16th Century. They are, by nature, designed for family entertainment, and are therefore applicable to the whole family.