The West End is home to some of the best plays worldwide. Whether this includes exciting new ideas or revivals of old classics, there is truly no limit to the superlative quality of a West End play. The people responsible for such masterpieces are the hard-working playwrights who bless us with insightful perspectives, intriguing stories and fascinating characters. Choosing the best playwrights of all time is a challenging task, but without further ado, here are the selected top 5:
5 – Oscar Wilde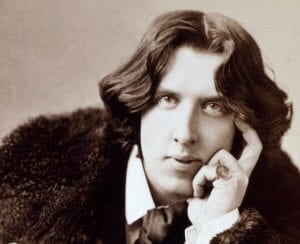 One of the West End's most popular writers in the 1890s, Oscar Wilde was an Irish poet and playwright. Some of his most notable works include 'An Ideal Husband', 'Lady Windemere's Fan' and 'The Importance of Being Earnest'; all of which were performed in London's West End throughout the course of 2018. As well as his plays, Wilde is also remembered for his novel entitled 'The Picture of Dorian Gray'.
Wilde was undoubtedly a very talented writer. In order to create convincing characters, he would often observe both the humorous and tragic parts of human behaviour. This consequently allowed him to portray human characteristics in a realistic fashion. An ability such as this also allowed Wilde to create characters that resonated with audiences, which likely explains the popularity of his plays. In addition to this, his plays are also rather timeless, due to the fact that they still resonate with modern-day audiences.
4 – Arthur Miller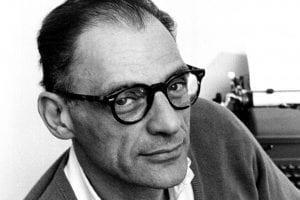 Arthur Miller was an American playwright, essayist and a giant in the twentieth-century theatre scene. He has written a number of historically significant plays, including 'All My Sons', 'The Crucible', 'A View from the Bridge' and 'Death of a Salesman'; the latter of which he received the Pulitzer Prize for Drama. His plays are regularly revived on both Broadway and in the West End, with a new revival of 'Death of a Salesman' having recently opened at the Piccadilly Theatre. Miller is also known for his marriage to Hollywood actress and model Marilyn Monroe, which lasted from 1956 until their divorce in 1961.
Miller has had a monumental impact on both theatre and culture. The New York Times' chief theatre critic Ben Brantley has previously stated that Miller has the ability to "make us look and listen and feel the problems and pain of others as if they were our own." This therefore highlights the strength of his abilities as a playwright. His plays often include characters deemed relatable, making it easy for audience members to resonate with the people that they see onstage.
3 – Anton Chekhov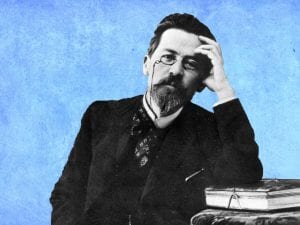 Anton Chekhov was a Russian playwright and short-story writer, often considered to be one of the greatest writers of all-time. Along with other playwrights, such as Henrik Ibsen, Chekhov has been referred to as one of the seminal figures in the birth of early modernism within the theatre industry. His career as a playwright led to the creation of four classics: 'The Seagull', 'Uncle Vanya', 'Three Sisters' and 'The Cherry Orchard'. As with other playwrights featured on this list, Chekhov's works are often revived. For example, a brand-new production of Chekhov's 'Uncle Vanya' will be opening at the Harold Pinter Theatre in January 2020, starring Toby Jones and Richard Armitage.
Chekhov's success is often credited with his ability to capture the human condition. In his writing, he is able to encapsulate all of humanity's triumphs, failures and weaknesses. All of Chekhov's characters are highly three-dimensional, with each one showing contrasting and conflicting emotions as a real-life human does. In his work, Chekhov is also able to find a good balance between tragedy and comedy. His plays have all the elements of a tragedy, whilst also featuring deadpan humour to serve as comedic relief.
2 – Henrik Ibsen
Henrik Ibsen was a Norwegian playwright, as well as a theatrical director. He is often referred to as "the father of realism", as well as one of the most influential playwrights of all time. His most famous plays include the likes of 'Peter Gynt', 'A Doll's House', 'The Wild Duck' and 'Hedda Gabler'. Ibsen's plays are the most frequently performed in the world after Shakespeare, thus demonstrating his popularity. His writing has influenced a number of other significant playwrights, including Oscar Wilde and Arthur Miller.
Ibsen has been deceased for over 100 years now, and yet his work is still as popular as ever. As a result, it is evident that his works are ageless, and can be related to audiences both past and present. Gender is a prominent theme in the majority of Ibsen's play, leading some to pose the question as to whether Ibsen may have been the first male feminist. Ibsen's commentary on gender was somewhat controversial at the time his plays were written, leading some to consider him as a revolutionary thinker. Author Richard Hornby has described Ibsen "a profound poetic dramatist—the best since Shakespeare".
1 – William Shakespeare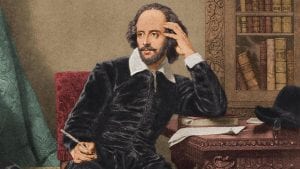 Often regarded as perhaps the greatest writer in the English language and potentially the world's greatest dramatist, William Shakespeare was an English poet, playwright and actor. His wide selection of works includes 39 plays, 154 sonnets, two long narrative poems, as well as several other verses. The plays of Shakespeare have been translated into every major living language and are performed more globally than any other playwright. His most notable works are, arguably, 'Romeo and Juliet', 'Hamlet', 'Macbeth' and 'Othello'.
There are over a dozen reasons as to why Shakespeare has reached the popularity that he has. One of these reasons is directly as a result of the characters he creates. All of his characters are very human, with both positive and negative personality traits. They constantly question the world around them, the same way in which many audience members do. Secondly, he forms his narrative by weaving a number of compelling plots together in a captivating manner. His stories are often taken from a number of different sources, but he puts them together in an episodic structure that instantly attracts audience attention.