Focus on Conduit Street: A Shoppers Paradise
Monday 16th December 2019
Located just off Regent Street in Mayfair, Conduit Street is a shopper's paradise, with numerous designer stores dotted along the thoroughfare. However, the street remains unvisited to many who come to London, as it's not so well-known compared to some of the 'big' names such as Oxford Street and Covent Garden. This is a great pity, as shoppers who venture off the beaten track onto Conduit Street are in for some retail delights! Take a look at some of the lovely shops which you can find:
Rigby & Peller
22a Conduit Street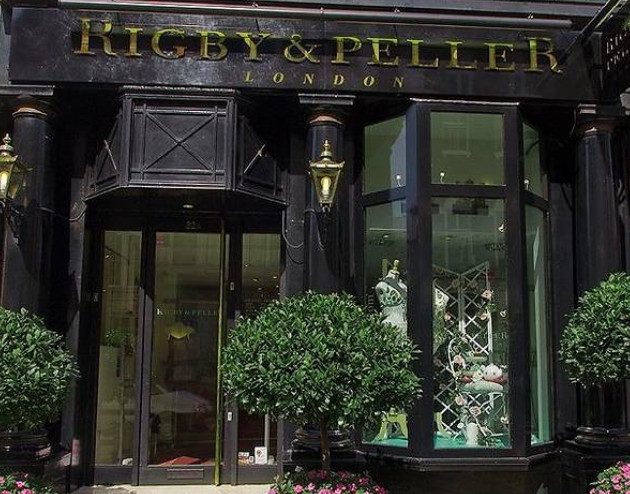 Holding a Royal Warrant of Appointment, Rigby & Peller is a British designer and maker of beautiful luxury lingerie. Founded in 1939 by Gita Peller, the brand is renowned for not only producing lingerie of exceptional quality, but also for providing excellent customer service and advice regarding the correct fit of garments. They have even made lingerie for the Queen Mother and Princess Margaret, among many other members of the Royal Family.    Website
Tateossian
27 Conduit Street
Designers and purveyors of luxury men's and women's jewellery and accessories, during a trip to Tateossian you can expect to find pieces in a huge variety of materials and designs. The beautifully crafted pieces of jewellery are effortlessly timeless, yet also completely unique and striking at the same time. Established by Robert Tateossian in London in 1990, the company began by solely designing men's cufflinks, but now has branches in 70 countries around the world.    Website
Oliver Sweeney
5 Conduit Street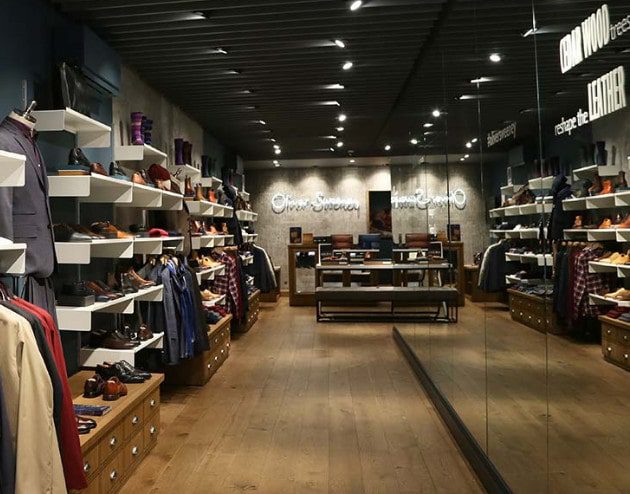 Oliver Sweeney designs and makes all their high-quality traditional leather shoes in their factory on the Adriatic Coast in Italy. They use only the highest quality leathers from all over the world, and each piece of leather is cut by hand in the traditional way to ensure each shoe is perfect. They are then finished by hand, by applying decorative punching detail and a layer of polish to protect the shoe for years to come.    Website
Crombie
48 Conduit Street
Founded over 200 years ago in 1805 and therefore one of Britain's oldest brands, Crombie creates luxury men's garments and are particularly known for their stunning coats. Crombie began life by producing and selling high-quality cloth. It then expanded into making clothing mainly due to several military contracts to create uniforms for the American Civil War and the World Wars. Venture into their store to find meticulously crafted coats, knitwear, trousers and many other garments.    Website
Vanessa Gounden
55a Conduit Street
Launched in 2011 by the South-African entrepreneur and business magnate Vanessa Gounden, this female fashion line is all about bold prints, bright colours and unique 'haute couture' pieces. Vanessa herself described her designs as "wearable art" – they are definitely clothes to help you stand out from the crowd. The garments are all created by hand, and worn by some of the world's most influential fashion icons, including Poppy Delevigne and Yasmin le Bon.    Website
Christian Liaigre
52 Conduit Street
Born in La Rochelle in France, Christian Liaigre designs beautiful pieces of Art Deco inspired furniture, lighting and home accessories, and showcases some of his favourite designs in the showroom on Conduit Street. With clean lines and muted colourways, Christian's furniture is known to adorn the homes of the likes of Calvin Klein, Karl Lagerfeld and Bryan Adams. Walk into his showroom to discover his stunning collection and the calming, serene atmosphere which it creates.    Website
Conduit Street holds many more retail delights and secrets which you should explore the next time you are in Mayfair. Be sure to discover the street's restaurants, bars and cafes too, and really make the most of your time in the area.