Dream Casting: Mean Girls and Dear Evan Hansen
At this moment in time, there are a dozen of spectacular Broadway musicals playing in New York City, a handful of which are scheduled to transfer to London's West End within the near future. These transfers are much-anticipated by London theatregoers, and as a consequence of this, it is fun to speculate and theorize as to who may be cast in such shows. Join me as I take a look at two of Broadway's biggest musicals, and which of London's theatrical stars would make the ideal casts.
Mean Girls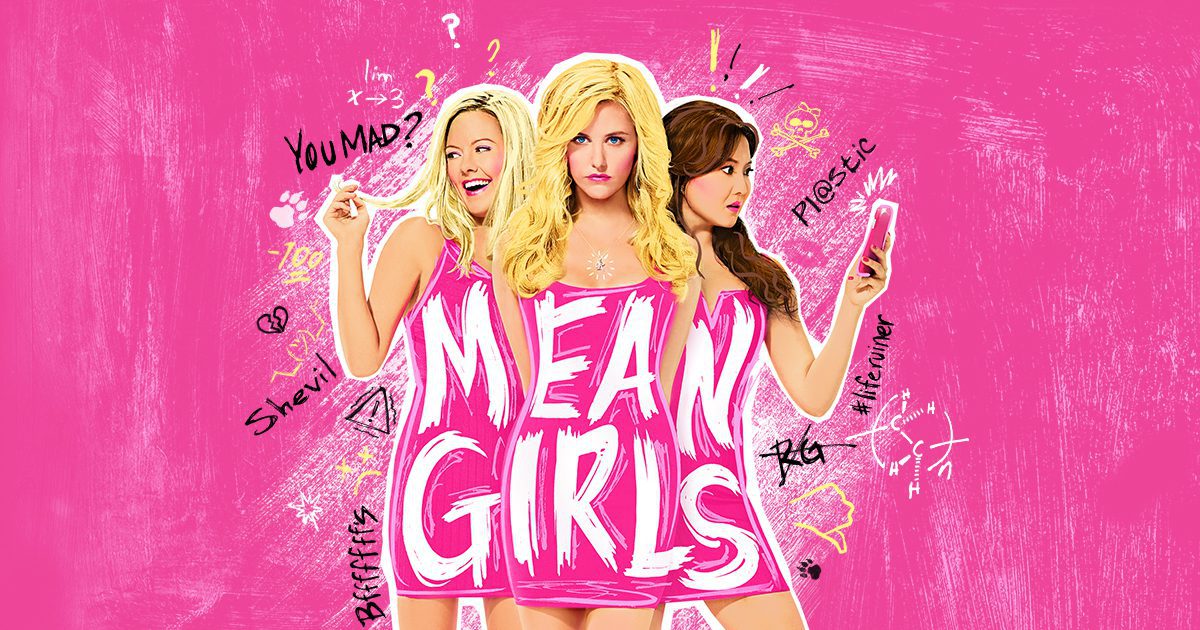 Based off of the hilarious 2004 teen comedy film written by Tina Fey, Mean Girls tells the story of high-schooler Cady Heron who transfers to a public high school after being home-schooled her whole life in Africa. After joining high school, the naïve newbie tries to rise to the top of the popularity pecking order by taking on The Plastics, a trio of lionized frenemies led by the charming but ruthless Regina George. But, when Cady executes the plan to end Regina's reign, she learns the hard way that you can't take down a Queen Bee without getting stung.



In the leading role of Cady Heron, Laura Baldwin would be an excellent match. Having seen Baldwin's recent performances in Big Fish and Waitress, I have no doubt that she would be outstanding in this role. Baldwin often demonstrates a sweet persona of innocence, which is exactly what would be needed to successfully portray Cady. As leading Plastic Regina George, I feel that former Eurovision Song Contestant and pop-star Jade Ewen would be perfect. Ewen is immensely talented, boasting a remarkable voice, as well as being a skilled dancer.



For the character of Janis Sarkisian, a goth artistic girl who befriends Cady, I immediately though of actress, singer and internet personality Carrie Hope Fletcher. The role of Janis was performed on Broadway by Barrett Wilbert Weed, and coincidentally, both Weed and Fletcher have starred as the lead in the musical adaptation of the hit movie 'Heathers'. The character has a number of stunning solo numbers, all of which Fletcher would excel at. There is no one I can think of that would suit this role more perfectly. In the role of flamboyant and musical-loving friend Damian Hubbard, John McCrea would be wonderful. McCrea recently made his West End debut by originating the lead role in Everybody's Talking About Jamie, for which he received an Olivier Award nomination.



As for the other two Plastics, Gretchen Wieners and Karen Smith, I would dream cast Bend it Like Beckham star Natalie Dew and Mary Poppins lead Zizi Strallen respectively. As demonstrated by her performance in Bend It Like Beckham, Dew is full of life and eagerness when onstage, which would make her the ideal Gretchen. As for Karen, this role requires an accomplished actress with good comedic timing. Strallen has proven herself to be a highly versatile actress, and as a result I am confident that she would be highly successful in this role.





Dear Evan Hansen
With an entirely original book and musical score, Dear Evan Hansen tells the story of a boy who has always felt invisible to his peers, to the girl he loves, and sometimes even to his own mother. But then Evan writes the letter, that led to the incident, that started the lie, that ignited a movement, that inspired a community, and changed his social status from the ultimate outsider to someone who everyone absolutely adores. The musical is branded as 'a tribute to the outsider in us all', and it is a show that many are likely to relate to.



In the titular role of Dear Evan Hansen, my personal dream casting would be Tyrone Huntley. Whilst Huntley is a little older than his Broadway counterpart Andrew Barth Feldman (who is sixteen years old), I can still envision him as the perfect Evan Hansen. The role requires a tremendous singing ability, which is an area that Huntley is particularly gifted in. Since selecting Huntley, I have since discovered that there are rumours of his involvement in the West End transfer, but until this is confirmed, we will have to keep our fingers crossed and simply hope that this is in fact true. As Evan's Mother, Heidi Hansen, I believe that Josie Walker would be ideal. I previously saw Walker perform in Everybody's Talking About Jamie, in which she played Jamie's mother Margaret New, which happens to be a similar role to Heidi. Walker gave an exceedingly heartfelt performance as Margaret, which leads me to believe that she would make a phenomenal Heidi.



Meanwhile, I believe that Over the Rainbow talent contest winner Danielle Hope would make the ideal Zoe Murphy, a character that serves as Evan's love interest. Hope is a strong actress and singer, and I am positive that she could easily do justice to the role. As for Zoe's brother, Connor Murphy, Jamie Muscato would be a great match. When writing this article and considering who I would dream cast for this particular role, Muscato instantly seemed like the right choice; there was no one else who even came close. Muscato was remarkable in Heathers, and consequentially, I am sure he would make an astonishing Connor.



This now leaves Cynthia and Larry Murphy, the parents of the dysfunctional Murphy family. In these two roles, I would dream cast Samantha Spiro and Robert Hands respectively. Spiro is the recipient of two Olivier Awards and has had a long career in London's West End dating all the way back to 1991. Having seen Spiro in multiple productions over the years, I believe that she seems well-suited to the role of Cynthia. Hands, too, is an accomplished actor, having appeared continuously in the West End since 1989. After watching Hands's exceptional performance in the new hit musical Come From Away, I believe that he has great potential for the role of Larry Murphy.